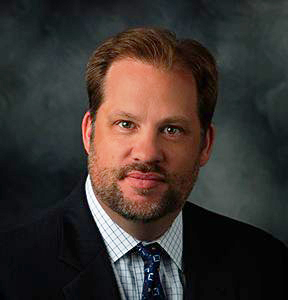 Mr. Senger is a partner at Coffey, Senger & Woodard, P.L.L.C.  Mr. Senger has more than 20 years of litigation experience in state and federal courts and has represented clients in Arkansas, Kansas, Missouri and Oklahoma.  He has litigated several matters to verdict and handled numerous appeals before the Tenth Circuit Court of Appeals and has been admitted to practice before the Supreme Court of the United States.  Mr. Senger has been selected by his peers in the legal community as a "Super Lawyer".
Mr. Senger has assisted as a general contractor on the construction of multiple projects giving him both practical and legal experience in the construction law arena.  He is also heavily involved in the firm's first response team, which investigates motor carrier incidents in Oklahoma and surrounding states, immediately after the incident occurs.  His skill set also includes providing opinions on insurance coverage disputes and defending insurers against claims of bad faith.
Mr. Senger has served on multiple special interest committees for the Tulsa County Bar Association, to include the Court Operations Committee which combines the efforts of judges, practitioners, professors and law students to promote civility, efficiency and professionalism within the court system.  He has served within the Johnson-Sontag Chapter – American Inns of Court and authored numerous articles for presentation.
Mr. Senger was born and raised in Tulsa, Oklahoma and is active in the community.  He has served as a mock trial attorney coach for an area high school and has provided pro bono legal services to the community.  He is married to Jordan Senger and they have four children.  He enjoys playing soccer and coaching his kids' sports teams.
Practice Areas:
Construction
Coverage Disputes
Insurance Bad Faith
Commercial Transportation
Insurance Defense
Commercial Litigation
Complex Litigation
Retail and Products Liability
Immigration
Education:
B.S. Langston University (1997)
Sigma Phi Epsilon – University of Oklahoma
J.D. University of Tulsa College of Law (2000)
Affiliations:
Oklahoma Bar Association
Tulsa County Bar Association
OTA
TIDA
DRI
Super Lawyers
Phone: 918-292-8787
Fax: 918-292-8788
Cell: 918-630-7560
Email: david@cswlawgroup.com