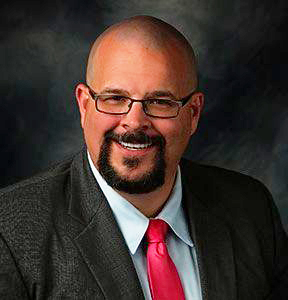 David T. Fletcher was born in Lima, Peru in 1978 and speaks Spanish fluently. He spent the first part of his life in Lima, Peru where he attended and graduated from Franklin Delano Roosevelt High School. He received his Bachelor's Degree from Southwest Baptist University in Bolivar, Missouri. After graduating he became a Police Officer in Springfield Missouri in 2005 where he served the community as a bilingual patrol officer until 2008. While a Police Officer he completed a Masters Degree in Criminal Justice from the University of Cincinnati.
In 2008 he enrolled at the University of Tulsa College of Law. He has been a part of the Black Law Students Traveling Moot Court Team and the National Trial Competition Moot Court Travel Team. While studying at the University Of Tulsa College Of Law he interned with an Irish Barrister in Dublin, Ireland. He also studied in Salzburg, Austria under Justice Kennedy from the Supreme Court of the United States. David graduated from the University of Tulsa College of Law in 2011 and is a member of international legal fraternity Phi Delta Phi.
David began his career as a lawyer in Tulsa, Oklahoma, representing individuals and Companies in immigration matters in 2011. His career path has been nontraditional as he has been a construction worker, truck driver, bank teller, police officer, and now a practicing Attorney.
David joined Coffey, Senger, and Woodard in 2012.
Practice Areas:
Commercial Transportation
Insurance Defense
Commercial Litigation
Education:
Southwest Baptist University (B.B.A.)
University of Cincinnati (M.S)
University of Tulsa College of Law (J.D.)
Affiliations:
Oklahoma Bar Association
Tulsa County Bar Association
Email: dfletcher@cswlawgroup.com
Phone: (918) 292-8787
Cell: (918) 978-2002
Fax: (918) 292-8788